American Muscle Cars Fails / Wins Compilation, Best Engines & Big Power 2022!!!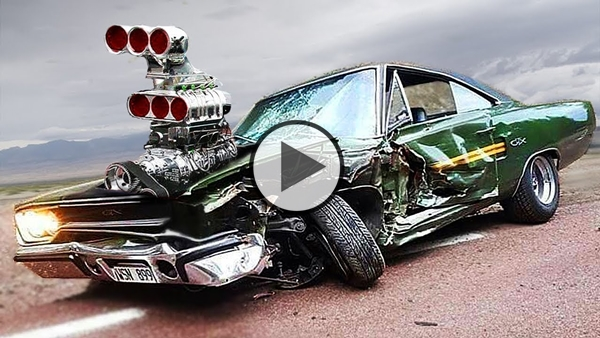 Take a look at these American Muscle Cars Fails / Wins Compilation, Best Engines & Big Power 2022!!!
From time to time we try to bring you a compilation of all the good and the bad things that we love and hate when it comes to cars and the way we use them.
Since it is about that time we thought that this video from the YouTube channel Huge Turbo is just what you guys need to make your day and once again show you and remind you of the dos and don'ts behind the wheel.
For example, we are once again reminded of the infamous time when every time there was an accident involved on the exit of a car gathering of any kind, chances are that a Mustang will provide the crowd with some unwanted entertainment in the form of a pirouette or even worse, jumping a curb or two.
There will be worst accidents than that one and believe us there will be some even extremely funny ones, like the one with the runaway car with the owner hanging off the window trying to stop his machine from getting into the neighbor's yard.
But no worries, this is not just a video filled with cars and their drivers doing dumb things, this compilation has the rest of the goods that we love watching, like huge engines with enormous nearly cartoonish blowers on top of them pushing out vast amounts of horsepower to the rear wheels.
Unfortunately, the police will be also included in the video along with the guys who managed to get away from them and along with the drivers that will not manage to get out of the mess that they had put themselves in, like the guy that managed to get his car stuck on the curb dividing the parking lots.
So sit back, check out this great compilation video and enjoy some real street American muscle car action.