1400hp Pro Street Plymouth GTX HEMI – The Sound Coming Out From The 528ci a Sound Like No Other!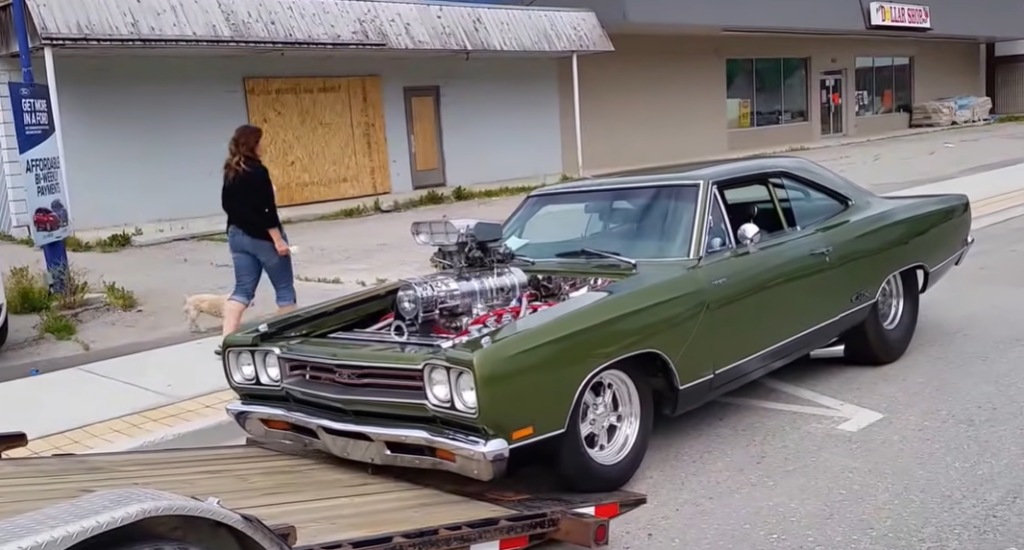 The Plymouth GTX is a muscle car that was produced by Plymouth from 1967 to 1971. It was based on the Belvedere model and was available as a two-door coupe or convertible. The GTX was powered by a range of V8 engines, including the 426 HEMI, a high-performance engine known for its power and durability.
The Pro Street version of the GTX was a modified version of the car designed for drag racing, with modifications such as a roll cage, large rear tires, and a stripped-down interior. It would have likely been equipped with the HEMI engine or a similar high-performance engine.
We thought you may want to take a look at this really mean Plymouth GTX with 1400hp street legal muscle car!
We have seen a lot of custom mopars and some of them are really amazing but this GTX will blow your mind. This awesome 1968 Plymouth Roadrunner GTX is probably the meanest blown mopar you've ever seen. Under the hood is placed a 528ci mopar engine blown making incredible 1400hp to the wheels.
At the video below you can see and listen this pro street beast. Also you can spot that has no bars, and the sound coming out from the 528ci is just insane!!