1966 Pontiac GTO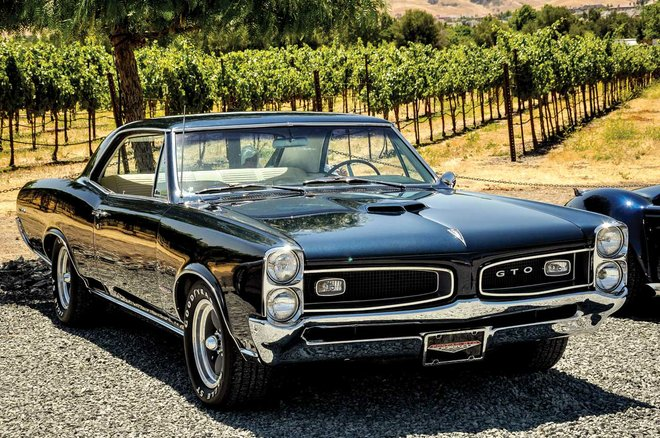 — The 1964 Pontiac GTO is considered the pioneer of the muscle car era and is, in actuality, a Pontiac LeMans with added muscle.
— The Chevrolet Camaro Z28, launched in 1967, was designed for Trans Am racing and won the Trans Am Championship in both 1968 and 1969.
— The Pontiac Firebird was a very close cousin to the Camaro and ironically offered a top tier Trans Am model, even though the Pontiac Trans Am never won a Trans Am series championship, while the Camaro Z28 won the championship two years in a row.
— The 1970 Chevelle SS454 is perhaps the most iconic of the muscle cars and certainly denotes the high-water mark for American muscle cars. Soon after, gas prices, emissions regulations and insurance requirements conspired to make American muscle cars mere shadows of their former selves, with bloated weight and seriously curtailed horsepower.
— The 1970 Oldsmobile 442, which gets its name from its four-barrel carburetor, four-speed manual transmission and dual exhaust, was based on the Cutlass and became the hot machine for Oldsmobile, sharing its platform with Chevrolet's Chevelle SS and Pontiac's GTO.