1965 Pontiac Catalina 2+2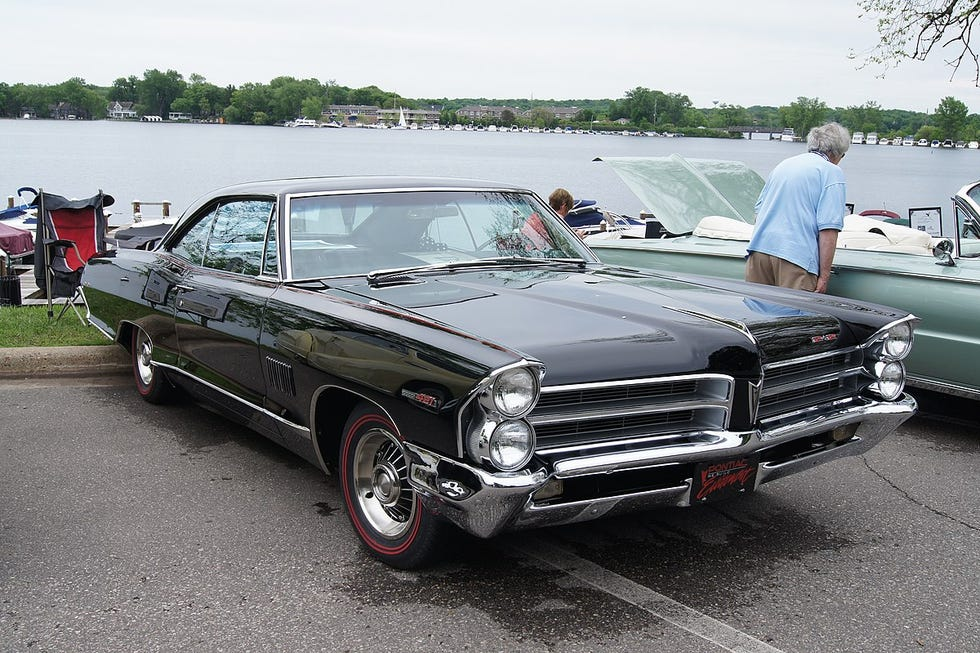 The high-performance GTO version of Pontiac's Tempest is regarded in many circles as the original muscle car and it added some serious heat to automaker's lineup for 1964. The following year, Pontiac decided to work that same magic on its bigger cars by dropping a 338 hp 421 cubic-inch V8 into the all-new big body Catalina to create the 2+2 performance model. It was a terrible name, but a beastly machine, especially if you spent a few more bucks and upgraded to the 421 H.O. which made 376 hp. The 2+2 famously used wide, eight-lug hubs and included a beefier suspension, bucket seats, a Hurst shifter, and special badging.
Fast Fact: The high-performance cars Pontiac supplied to the automotive press during the 1960s were sent to Royal Pontiac in Royal Oak, Michigan before landing in writers' hands. Royal was a dealership, but it was also a tuning shop that offered Pontiac-approved speed parts for its clients. And it's likely some of the best parts ended up on these Pontiacs because the Catalina 2+2 that was tested by Car and Driver at the time could not only hit 60 mph in 3.8 seconds and charge through the ¼-mile in 13.8 seconds, but it was quicker around a track than the Ferrari the magazine used in that comparison test. It's safe to say no factory-equipped Catalina 2+2 could repeat that feat without some Royal speed parts.